Services
Treatment includes (but is not limited to):
Applying recovery skills
Practicing relapse prevention
Improving emotional functioning
Taking personal responsibility for health and wellness
Counseling and case management is focused on slow integration into work, education, social and/or family environments over a period of two to five months. The length of stay in our programs is modified as needed based on each client's individualized treatment needs.
Our flexible, yet structured 3.1 recovery environment, which is staffed 24 hours a day, seven (7) days a week, and 52 weeks of the year, provides the level of stability required to support the goal of abstinence while acquiring the skills for a healthy recovery lifestyle.
Individuals who are in Intensive Outpatient services will also receive unstructured recovery housing that provides oversight for compliance with all housing services provided.
Additional services provided include individual, group and family counseling, Telemedicine services when indicated, psychoeducational and self-help groups, medication monitoring and education, Life Skills sessions and GED classes.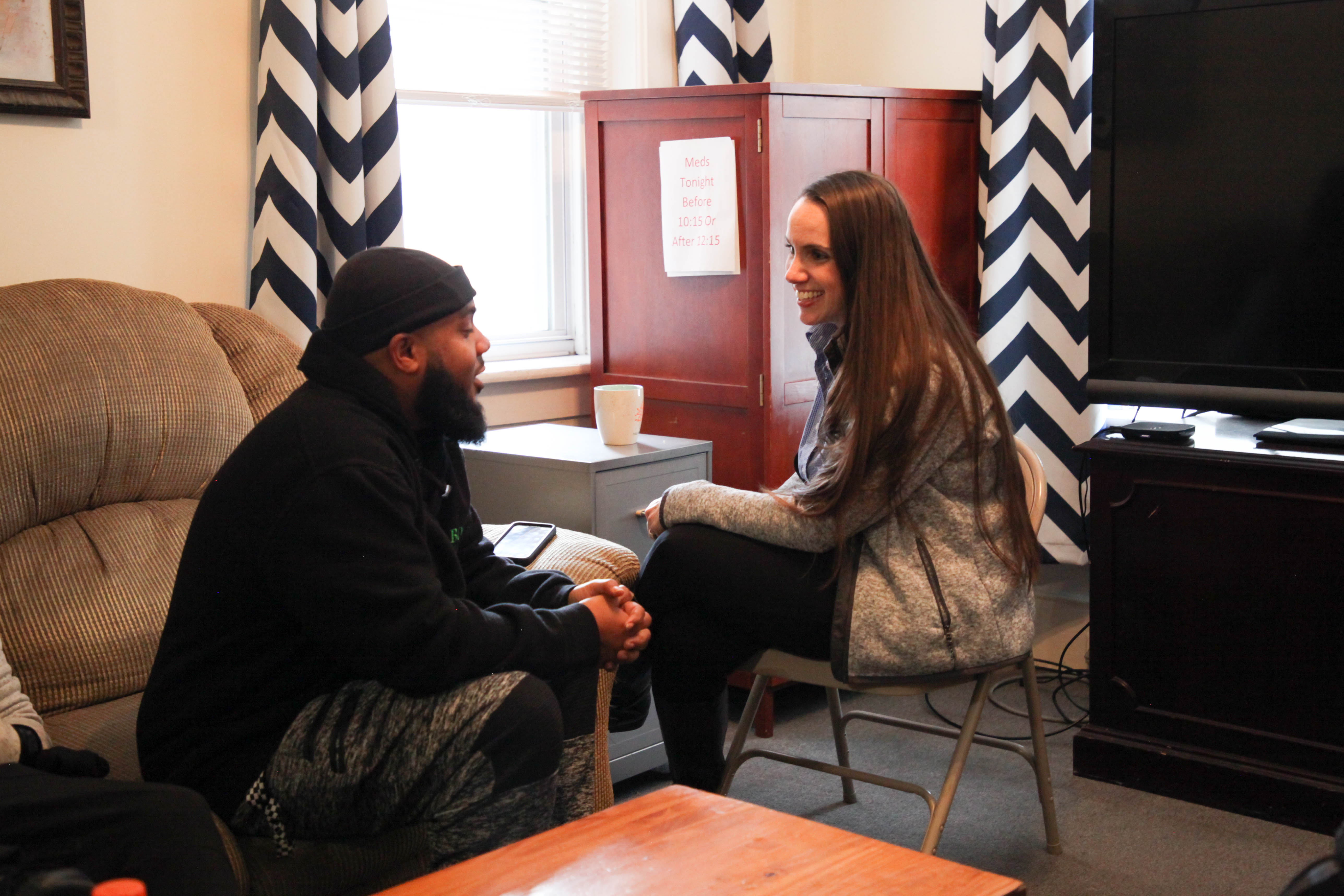 Wells House's design of addiction treatment is acute biopsychosocial stabilization of individuals progressing to sustained recovery management. Wells House continues its commitment to delivering services that help to maximize the potential for recovering individuals in these major dimensions.
---
Fosters an atmosphere that promotes strength, recovery, and resilience. Services are focused on identifying and building strengths, assets, resources and protective factors within the individual, family, peer group and community, rather than focusing solely on identifying and addressing problems or challenges in the individual's or family's life. This more positive approach includes:

Mobilizing identified strengths to support the individual's and the family's journey to wellness.
Focusing on hope — people can and do show resilience in the face of adversity, and can and do recover from behavioral health challenges.
---
Prioritizes Peer Culture, Support and Leadership. Wells House recognizes the power of peer support and affirms that recognition by:

Creating an environment in which peers can support one another in formal and informal ways and providing opportunities for that support;
Hiring people to provide peer support to individuals and/or families;
Assertively linking people to peer-based support services (e.g., mutual/self-help groups, other recovery community support institutions and informal peer support);
Acknowledging the role that sharing stories of lived experience can play in helping others initiate and sustain recovery; and
Developing opportunities for people in recovery to engage in active leadership roles at all levels of the program.
---
Integrates holistic approaches toward care. Our services and supports are designed to enhance the development and well-being of the whole person.

Care promotes overall wellness, transcending the traditional narrow focus on symptom reduction.
Emphasis is on exploring and addressing primary care needs in an integrated manner.
---
Providers work with patients to explore, mobilize and address education attainment, vocational skills, spirituality, sexuality and other dimensions of wellness.