2020 Summit of Intersections
February 17, 2020 / News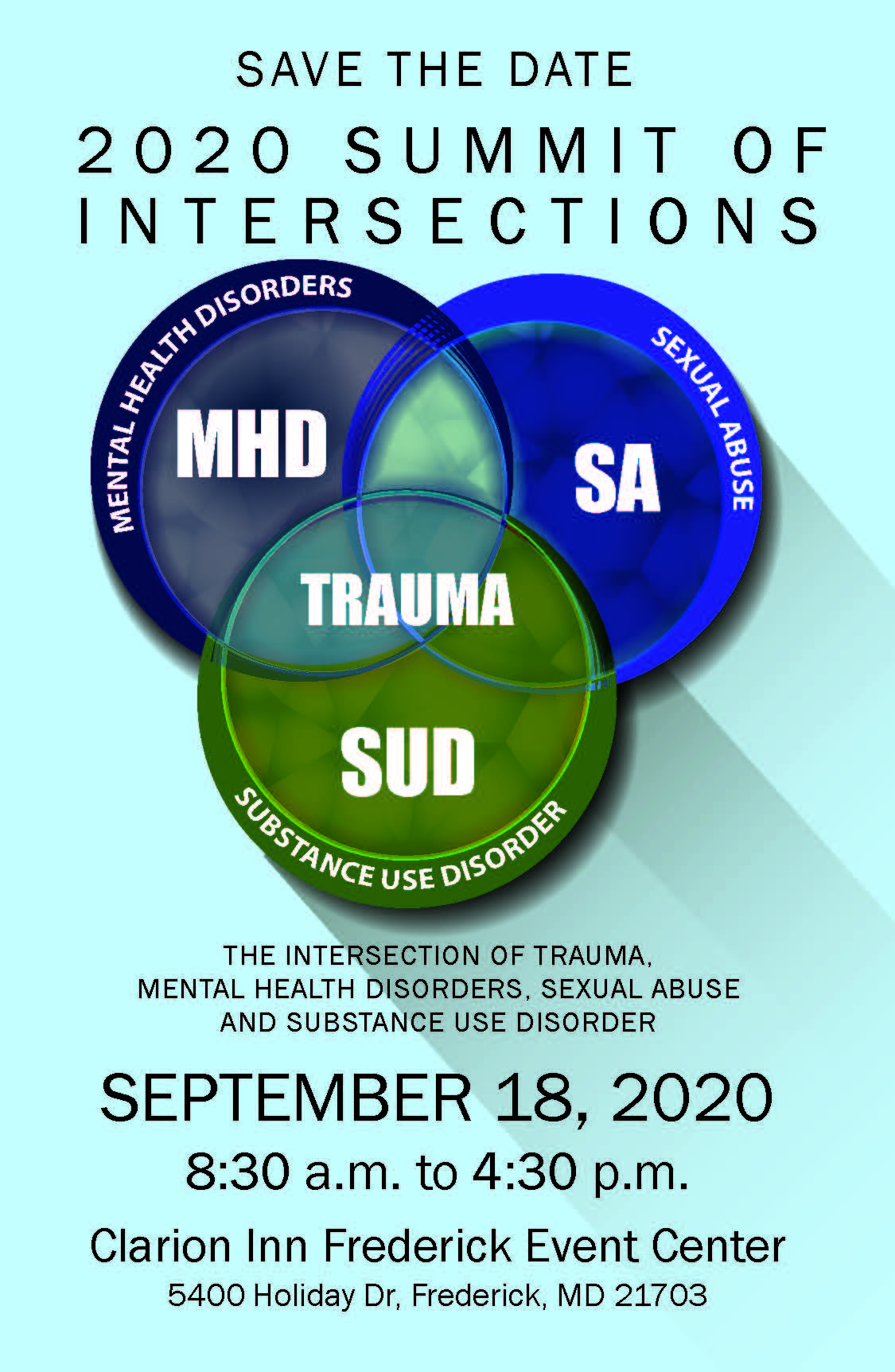 This will be the fourth annual presentation of this summit and once again is a collaboration of Frederick County Health Department, Heartly House, Inc., Mental Health Association of Frederick County and Wells House, Inc.
We have been collaborating with partner agencies in Frederick on this one-day conference on the intersection of mental health disorders, sexual abuse and substance use disorders. These topic areas are ones that separate conferences often are held to address but very few seek to bring content experts together.
The "2020 Summit of Intersections" is for behavioral health, medical, social work, educator, and allied professionals to gain knowledge about Trauma, Mental Health Disorders (MHD), Sexual Abuse (SA) and Substance Use Disorders (SUD) and how these four areas overlap and reinforce one another. Once an understanding of how involvement in the CJS affects one's life, participants can reflect on the impact this has on SA, MHD and SUD — and how SA, MHD and SUD contribute to subsequent generations impact from trauma. With a holistic understanding in place, registrants can then begin collaborating on action steps that behavioral health, educational, governmental, law enforcement, business, religious, and allied institutions could take to affect this cycle in a positive manner.