Sponsors of the 2016 Classmates for Life Project
August 5, 2016 / News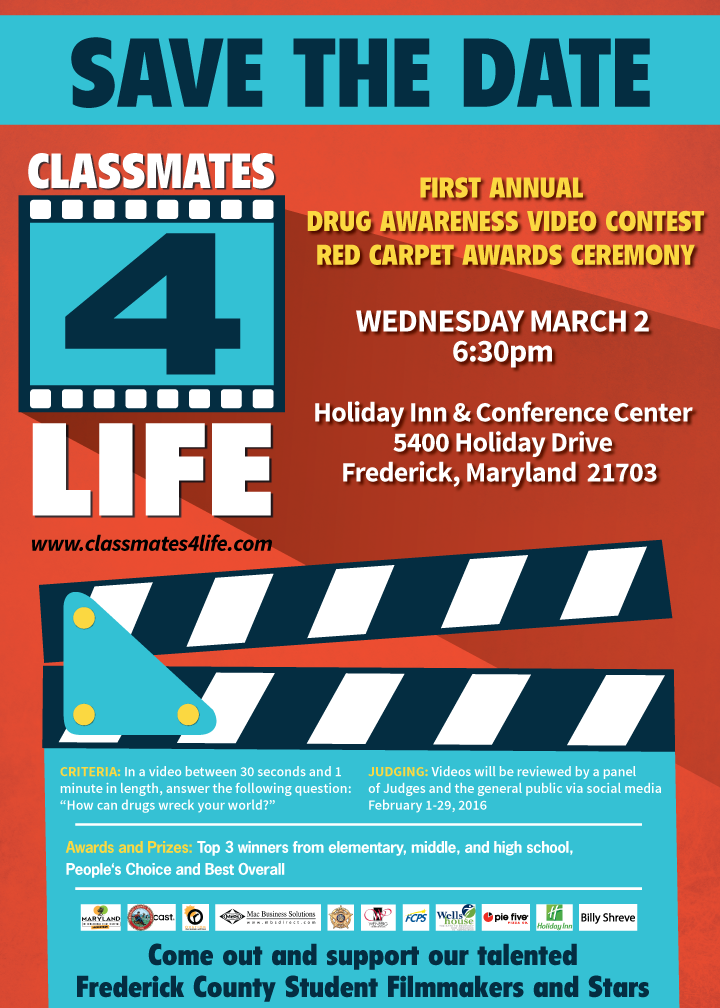 Wells House and Wells House@Gale Recovery were proud to sponsor the 2016 Classmates for Life Project presented by the FCPS in conjunction with the Maryland International Film Festival held in Hagerstown, Md.
This FCPS project was targeted to raise awareness of the issues surrounding substance abuse to the students of Frederick County. 100+, 90 second videos were submitted by students grades 1-12. These videos were presented to the public at the "Red Carpet Awards Ceremony" and played to a standing room only crowd at the FSK Holiday Inn on March 2,2016. The students at the Barbara Ingram School in Hagerstown were invited to enter the final contest that was presented at the Maryland International Film Festival opening day event on March 11.
Funding for this sponsorship was from the generous donation of almost $5K from the proceeds of the 3rd Annual Bikers Against Heroin Run held last fall. Thank you BAH for your support of the important awareness work that we do!